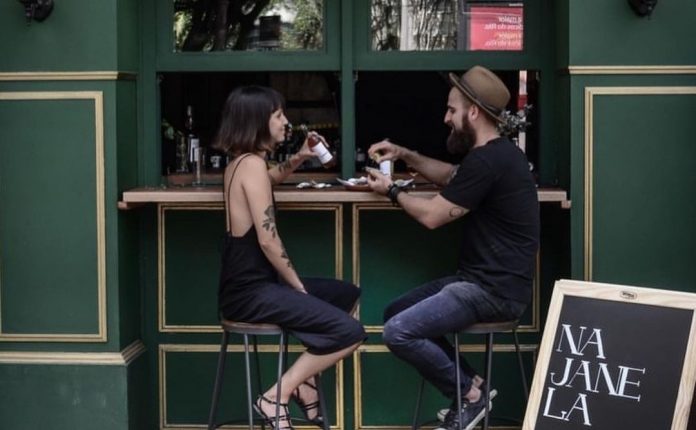 Winner of the best drinks menu in 2020 and owner of one of the most charming and most fantastic bars in Rio, @Liz Cocktails is a success! Located in trendy Dias Ferreira, in Leblon, the bar brings together a variety of drinks; there are more than 30 options, from signatures to classics! Also, the decor is the other star of the house! With a cool look that refers to some European bars and intimate that awakens even a romantic vibe, Liz certainly goes beyond the conventional, and this is her recipe for success!
Regarding gastronomy, you can choose one of the options from the menu at the house or at the Massa restaurant – which is next door – as they have a partnership and the food can be ordered at Liz, and will be served and paid for at Liz! The surprise is the cute card/postcard given to customers at the end of the bill, which can be left in the mailbox to be posted by the owners. Have you seen this anywhere? I thought it was great!
Address: Rua Dias Ferreira, 679 – Leblon.