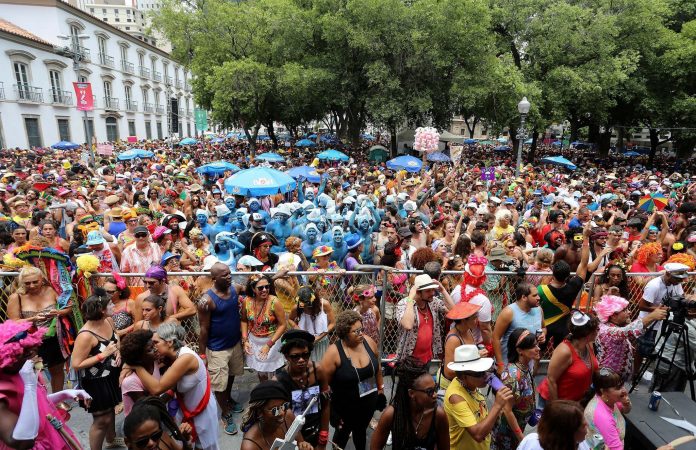 In a live, this Tuesday afternoon, 01/04, Mayor Eduardo Paes (PSD) announced that the street Carnival would be canceled in the city of Rio de Janeiro in 2022. The reason is the Ômicron variant, which is already on the Rio, including community broadcasting.
The decision was also taken this Tuesday at a meeting between the mayor and cultural producer Rita Fernandes, president of Sebastiana, the organizing association of the street blocks in Rio.
Health secretary Daniel Soranz also participated in the live, who warned that, although the new variant, at first, is not as aggressive as the previous ones, the moment calls for caution. A countless number of people on the streets could make the situation worse in addition to the flu, which still worries health authorities.
The mayor said that he proposed to the sponsor of the street Carnival that he organize events throughout February, free of charge, with the main blocks, in three places in the city where there could be control – among them the Olympic Park and the Madureira Park. At first, the proposal was not well accepted, as the blocks have a relationship with their neighborhoods and regions and their audiences. The blocks had to make a counter-proposal, which will be made next Friday, 07/01. Before that, the leaders will talk this Wednesday, 01/05, to organize the ideas passed on to the City Hall.
In addition, it was alerted in the live, by the mayor and the health secretary that the population takes the booster dose of the vaccine so that new variants do not appear and more people become infected with Covid-19.
The street carnival was scheduled for the end of February when the blocks would start to come out.