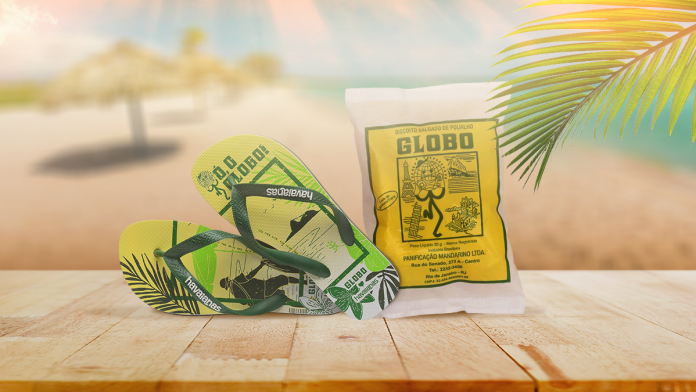 The official snack for locals, the Globo biscuit with Mate, will receive a Havaianas collection. Made in partnership with Globo biscuits and Matte Leão tea, there will be several products such as t-shirts, sarongs, eco-bags, thermos bottles, etc.
The partnership with the Globo biscuit includes a product line with a sandal model in the traditional Havaianas format, a short-sleeved t-shirt, and a bath towel, all in yellow and green, following the visual identity reference of the Globo packaging.
In partnership with the tea manufacturer, Havaianas created two models of sandals, apart from a short-sleeved t-shirt, sarong, eco bag, thermos, and a bath towel.
"Like Havaianas, Leão and Biscoito Globo are brands that are part of the 'beach ritual' of thousands of Cariocas and those in love with the landscape and pleasant climate of Rio de Janeiro." Mariana Rhormens, marketing director for Havaianas Brasil.
In the case of Leão, which celebrates its 120th anniversary of the brand, the Collab also starts the digital campaign 'Bom Pra Quê?', which will be launched on the 17th.
"That I could only make a special collection of products with other brands that are as relevant as ours, such as Havaianas and Globo. Nothing is more authentic and Brazilian than the union of these three giants", said Pedro Abbondanza, Marketing Director at Coca-Cola Brazil, noting that Leão is an iconic and centenary brand.