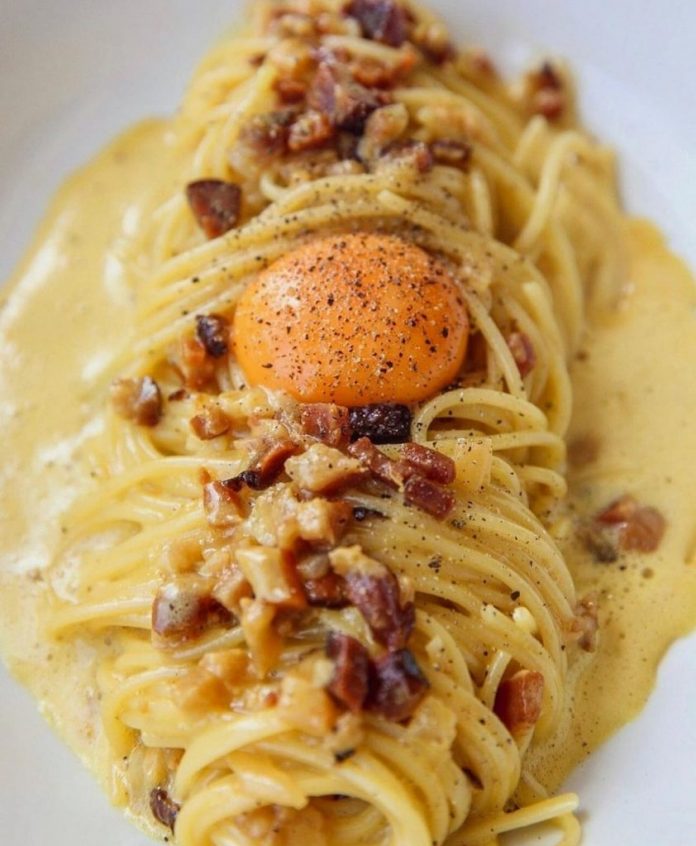 Specializing in Italian cuisine, Pici Trattoria is located in the heart of Ipanema, near to Praça Nossa Senhora da Paz.
To start with, Carne Cruda – filet at the tip of the knife with truffled parsley, Grana Padano, arugula, and Cipriani sauce (R$48).
The famous Spaghetti Alla Carbonara is a free-range egg yolk, crunchy pancetta, Grana Padano, and ground black pepper (R$66). Another option is Polpo d' Estate – grilled octopus tentacles, Arracha scotatto, toasted onion, smoked paprika aioli, and "salsa Verdi" (R$98).
To sweeten Crema al Pistacchio – pistachio creme brulée with chocolate ice cream (R$38).
SERVICE:
Address: Rua Barão da Torre, 348 – Ipanema – Rio de Janeiro – RJ
Opening hours: Monday to Thursday, 12:00 to 00:00; Friday and Saturday, from 12:00 to 01:00; Sunday from 12:00 to 23:00
Phone: (21) 3269-3732