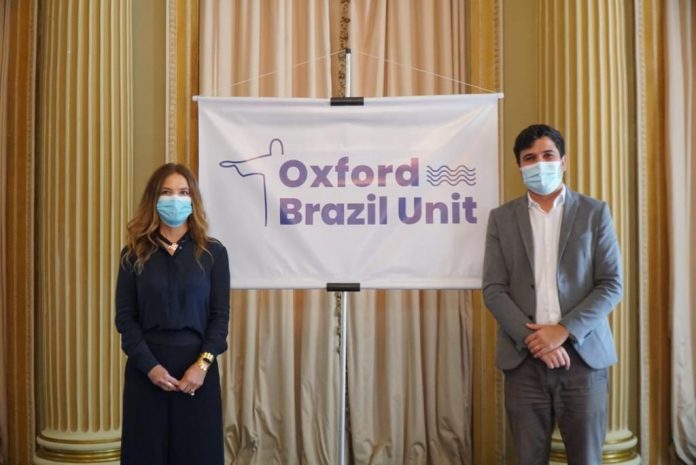 After being chosen as the host city of Oxford University in Brazil, Rio de Janeiro presented the logo stamped on the prestigious educational institution Downtown campus. The design, created by the city hall and approved by the University of the Kingdom United, has the image of Christ the Redeemer and waves that symbolize the sea, along with the name "Oxford Brazil Unit" (Oxford Unit in Brazil).
The art was unveiled during a ceremony at the City Palace, in the South Zone of the Fluminense capital. The municipal education secretary, Renan Ferreirinha, researcher Sue Ann Clemens, university representative and responsible for bringing the Oxford/AstraZeneca vaccine studies to Brazil.
The prestigious University of Oxford will have two headquarters in Rio de Janeiro, located Downtown. The first, at Instituto Carlos Chagas, on Avenida Beira-Mar, will be used by the research and course team. The other unit, dedicated to projects in partnership with the Ministry of Health, will be located at the Cultural Center of the Ministry of Health in Marechal Âncora square.
The infrastructure set up at Carlos Chagas will focus on research independent of the government, with funds from other financial institutions, one of which began 14 days ago, on the third dose of vaccine against Covid with the vaccine from Clover. The laboratories will also have a study to develop an immunizing agent against the omicron variant. The idea is that the place can offer an exchange between Brazilian and foreign professors, aiming at future projects in the ??prevention of infectious diseases.
Brazil will be the first country to have the institution's first campus outside the United Kingdom.